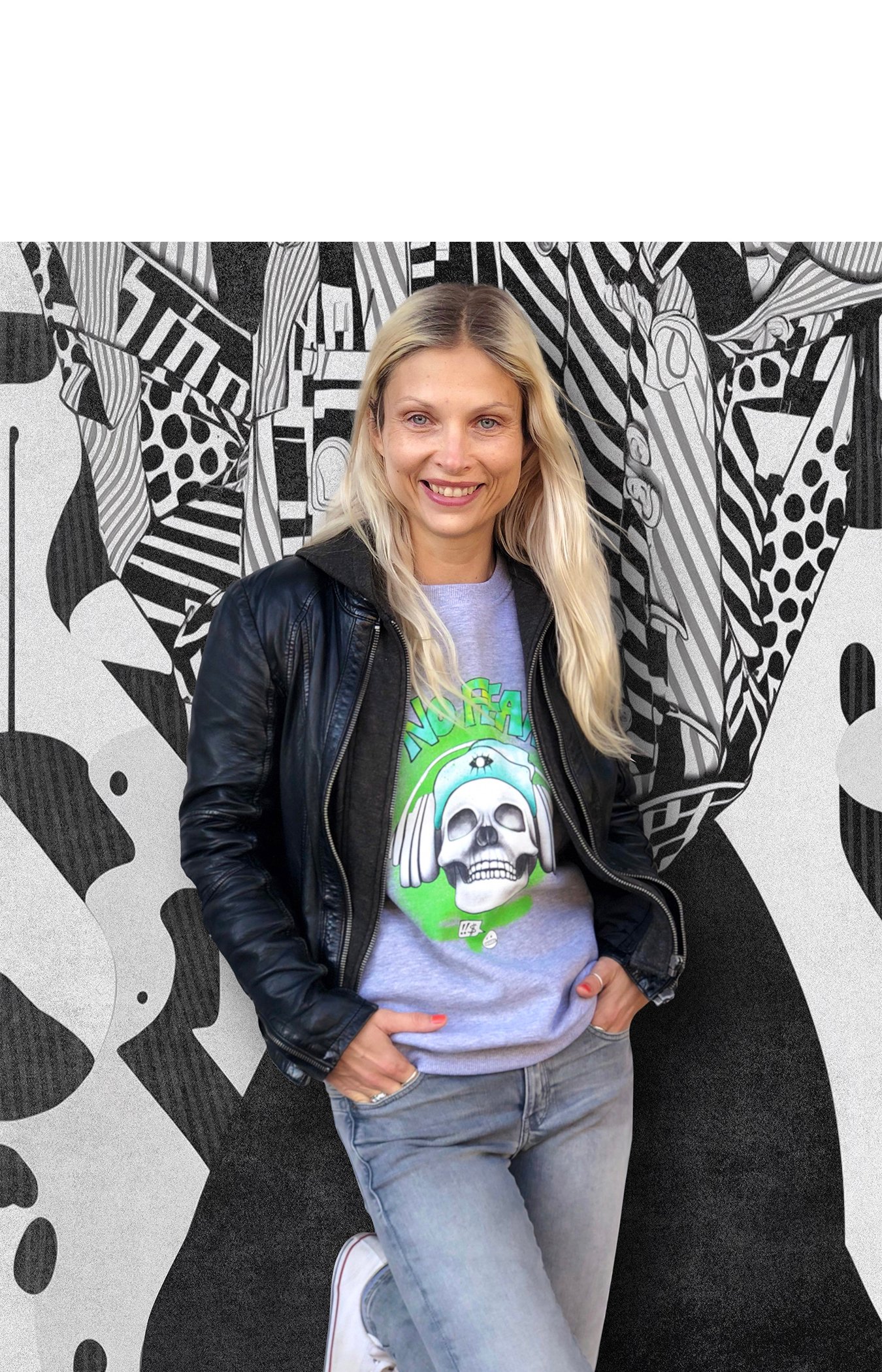 Joanna Czadowska (BFA Film animation, Concordia University, BA French literature, Université de Montréal) is a Polish Canadian illustrator and multimedia artist.
Influenced by animation, storytelling, character design, polish poster art, and fashion, Joanna's art celebrates spirited characters, powerful women, black and white silhouettes in expressive postures, with vibrant energy and deep gaze. They move with flowing lines and patterns, reminding us of our individual power and freedom. They invite us to release and open up, bring out our identities and connect with each other.
Over the past fourteen years Joanna's work has existed in multiple forms: book covers for teen literature, event posters, apparel printing, animated music videos, and motion design projections for live shows. She has collaborated on high-scale projects with entertainment studios such as Moment Factory and Cirque du Soleil.
For multimedia portfolio, please visit: Behance


CONTACT


For business inquiries please contact:


SERVICES
Art direction, direction of animation, i

llustration, 2d animation / motion design