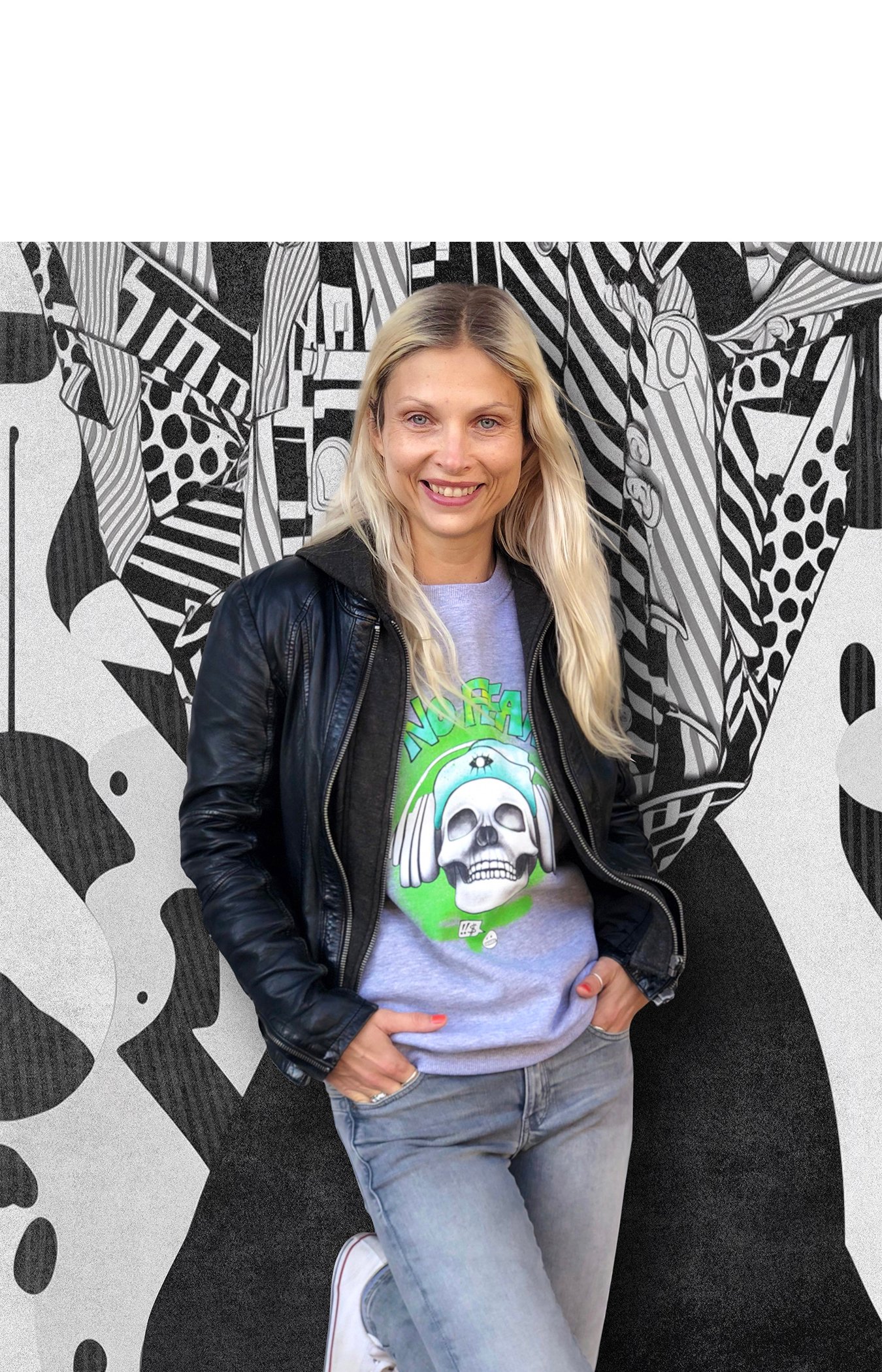 Joanna Czadowska (BFA Film animation, Concordia University) is a Polish Canadian illustrator, animator and multimedia artist.
Her art celebrates spirited characters, powerful women, black and white dancers in expressive postures, with vibrant energy and deep gaze. They like to transcend gravity, connect with flowing lines, organic patterns, the rabbits and the spirals, known as trip initiators. This way, they invite us to release and open up, to find our roots again, to connect with each other, and cultivate oneness.
Joanna's practice lends itself to the realm of 2d animation, animated music video, set design for live shows, architectural projections, as well as poster and product design. Through exploring multiple platforms, she has found effectful ways to integrate illustration in different spaces, most recently, also as murals and augmented reality.
Since the past years, Joanna has worked on high-scale projects with entertainment studios such as Moment Factory, Cirque du Soleil, Normal Studio, and Gridspace.
For multimedia portfolio, please visit: Behance
Contact


Joanna Czadowska is based in Montreal and available anywhere.


Commercial inquiries, please contact:
Christian Pomerleau